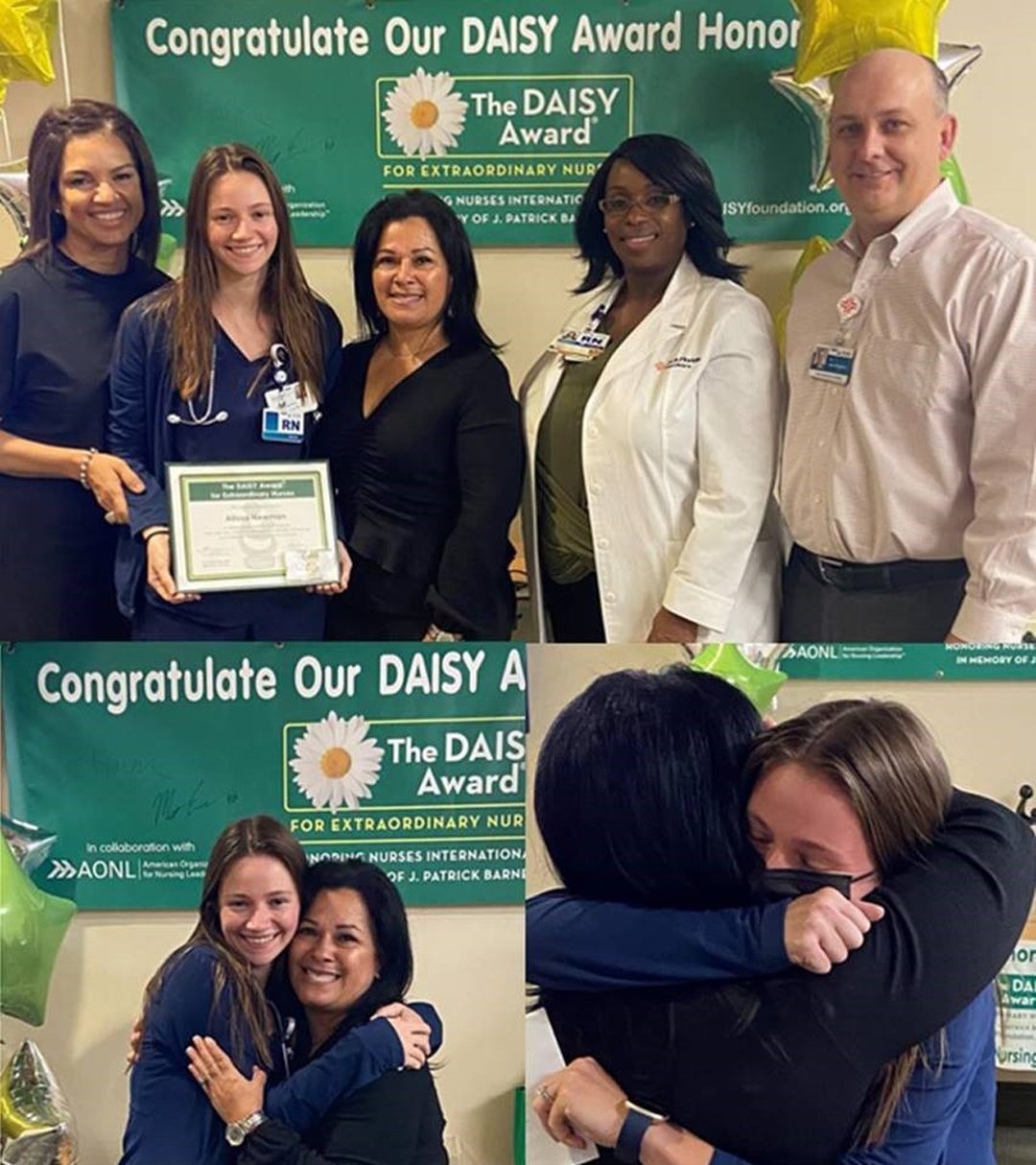 Alissa N., receiving her DAISY Award, embracing her previous patient, and being a nominee for this honorary recognition.
Congratulations to Alissa N., RN, for receiving a DAISY award!
The DAISY Award recognizes and celebrates those nurses who demonstrate compassion, give warmth, and go above and beyond to provide excellent care to their patients and families every day.
Alissa N. is a Tele RN at HCA Florida Oviedo Medical. A previous patient at Oveida Medical nominated Alissa and had the opportunity to attend the DAISY Award ceremony and join in on the recognition for Alissa. This patient expresses that she had a wonderful experience with Alissa, describing her as her own angel and caring for her like she was family.
Alissa is a prime example of a DAISY award recipient as she cares for her patients beyond the expected. She cares for the individual, making sure they feel loved and properly treated. Please help us congratulate Alissa N. for her dedication and exceptional care for each and every one of her patients!
We stand alongside the DAISY Foundation and ask for our community to make nominations, sharing how a nurse has made a meaningful impact on someone's life. If you would like to learn more or nominate an outstanding nurse, click here.