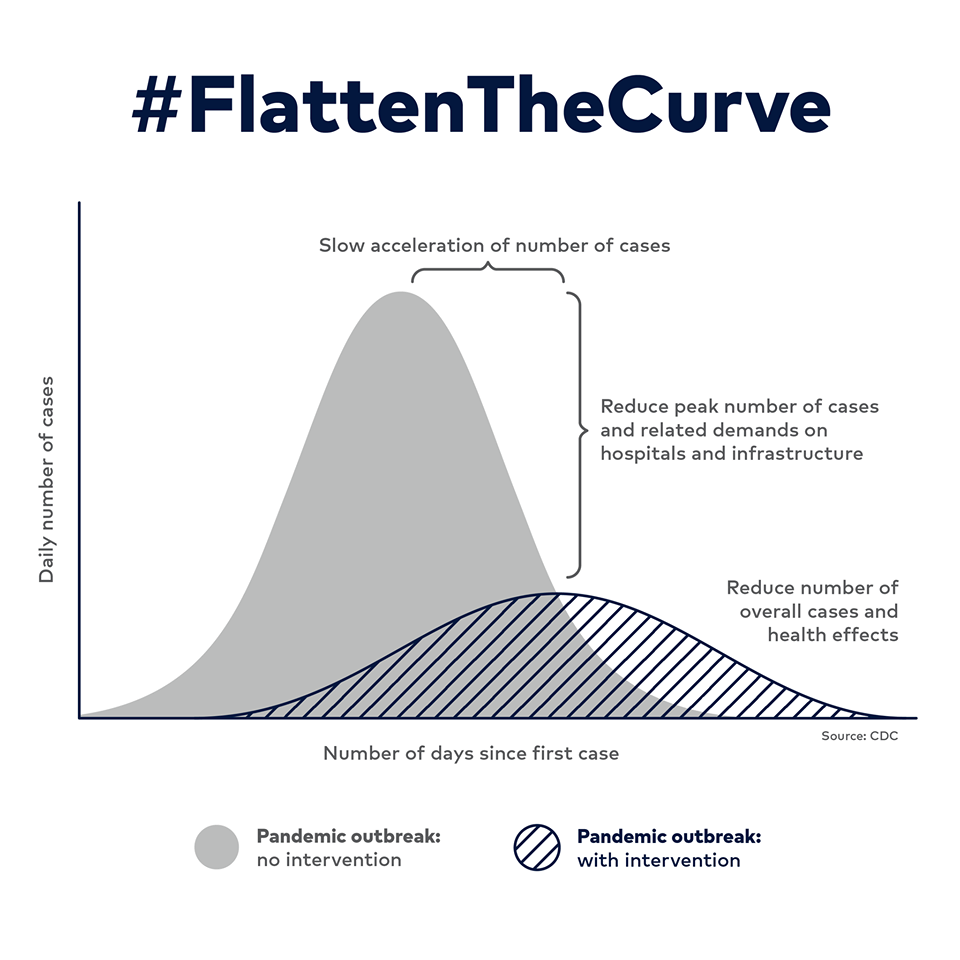 To slow the spread of COVID-19 through communities, the U.S. CDC has encouraged Americans to practice "social distancing" measures.

While these mitigation strategies can be disappointing in the short-term, they come from a scientific viewpoint. Infectious disease experts stress the importance of reducing opportunities for person-to-person transmission to delay the spread of the virus. Taking action to slow the spread of #COVID_19 is especially important to help keep our infrastructure strong, particularly in healthcare, so we can continue to provide exceptional care for all patients.

Everyone has a role to play. Click here to learn what steps you can take to help flatten the curve and slow the spread of #COVID_19 in our community.