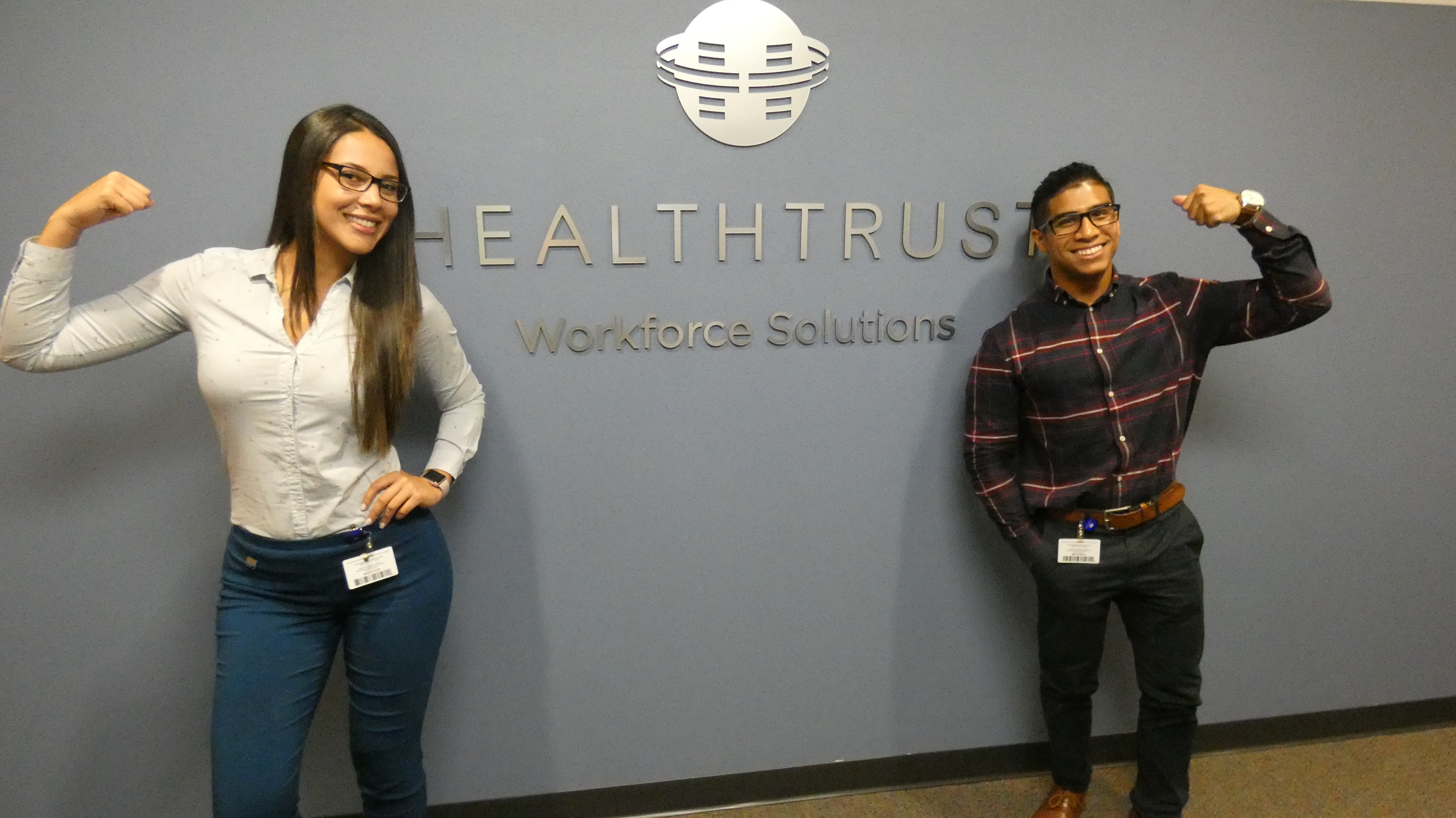 HealthTrust Workforce Solutions is committed to creating an environment that promotes Workplace Wellness. Each month the HWS Employee Advisory Group hosts fitness challenges with weekly check-ins. Fitness challenges have included high planking, wall sitting and Feiffer scissoring, to name a few. The winners are determined by the best performance and greatest progress.
Typically about 40 employees at HealthTrust participate in monthly fitness challenges, with more than half of participants beating their initial times by 70%! These challenges not only benefit employee health, but also provide excellent opportunities for team members to get to know co-workers from different departments and to build strong relationships with one another.
Studies show that increasing employee physical activity can create a healthier workforce, increase productivity, and decrease the risk of developing costly and debilitating chronic diseases. Work Health Research Network notes that employees who are physically active have lower healthcare costs, require less sick leave and are more productive at work.
Mohammed "JR" Sulaiman, Vendor AP Specialist is an active participant of the monthly fitness challenges and says, "It is important to have fun and do something you enjoy while being physically active and working out."
JR is also a member of the HealthTrust Running Club and likes to workout 4-5 days a week, with a full day of cardiovascular activity. He recently excelled in the Feiffer Scissors challenge, increasing from 50 kicks to 100 by the end of the month!
Eliana Pereira, Sr. Shared Services Operations Analyst says, "The best advice I received is to find something I enjoy doing. The gym doesn't work for me because I like to be competitive and I wasn't challenged enough. I like CrossFit because I enjoy the challenge in every workout we do. Regardless if I am challenging myself or a friend, it pushes me to do better."
Recently Eliana exceeded her goal in the wall sit challenge in which she started at 8 minutes and closed out the challenge at a whopping 31 minutes!
In addition to the HealthTrust Running Club, the Company also sponsors other physical activities for employees such as bowling, kickball, softball, dodgeball and more. Stay tuned for more Workplace Wellness updates from Team HealthTrust!
If you're interested in joining our HealthTrust corporate team, click here to view our available opportunities.