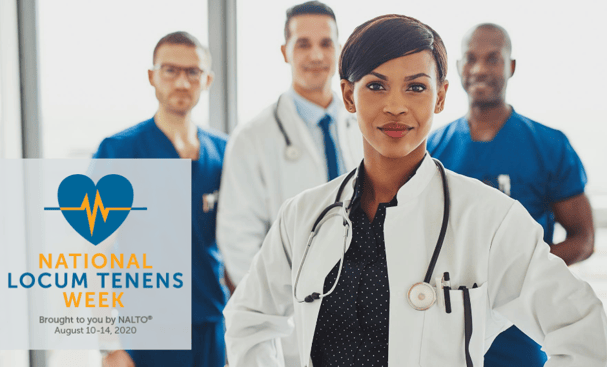 On behalf of HealthTrust Workforce Solutions, we thank all of the locum tenens who make a difference in the delivery of patient care when and where it is needed most. This week is the fourth annual National Locum Tenens Week, aimed at recognizing the contribution of locum tenens, or temporary doctors, in the US.
National Locum Tenens Week is the time when we reflect on and honor the incredible work locum tenens clinicians do every day. Locum tenens physicians have had a huge impact fighting the Covid-19 crisis, often traveling to the places across the country hit hardest by the pandemic to serve on the front lines.
Please join us this week in celebrating locum tenens!
If you're interested in exploring the country with a locum tenens contract, HealthTrust will handle all the logistics, giving you the freedom to serve communities in need. To view our locum tenens opportunities, please click the button below to view our available opportunities.