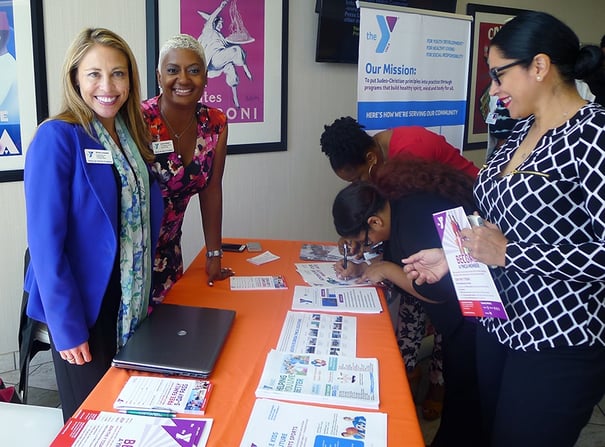 The YMCA of South Florida stopped by our corporate headquarters to help us kick off our Workplace Wellness initiative!
As a corporate member of the YMCA, our employees enjoy discounted membership rates, access to the YMCA's gym and group exercise classes, and access to YMCA locations nationwide. Additional services, such as children's summer camp and youth sports, are available for a reduced fee.
If you're a HealthTrust Workforce Solutions team member who is interested in joining the YMCA, please fill out the form below.
If you are unable to see the form above, please update your browser.