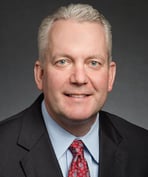 We are proud to share that our President and CEO, Brendan Courtney, has been recognized with a 2020 South Florida Business & Wealth Apogee Award!
The Apogee Awards is a unique awards program created by South Florida Business & Wealth magazine to recognize distinguished C-Suite leaders whose dedication to their industries and communities deserves particular recognition. The Apogee Awards will honor executives in a variety of leadership role representing Miami-Dade, Broward and Palm Beach counties.
To view the full article, click here.