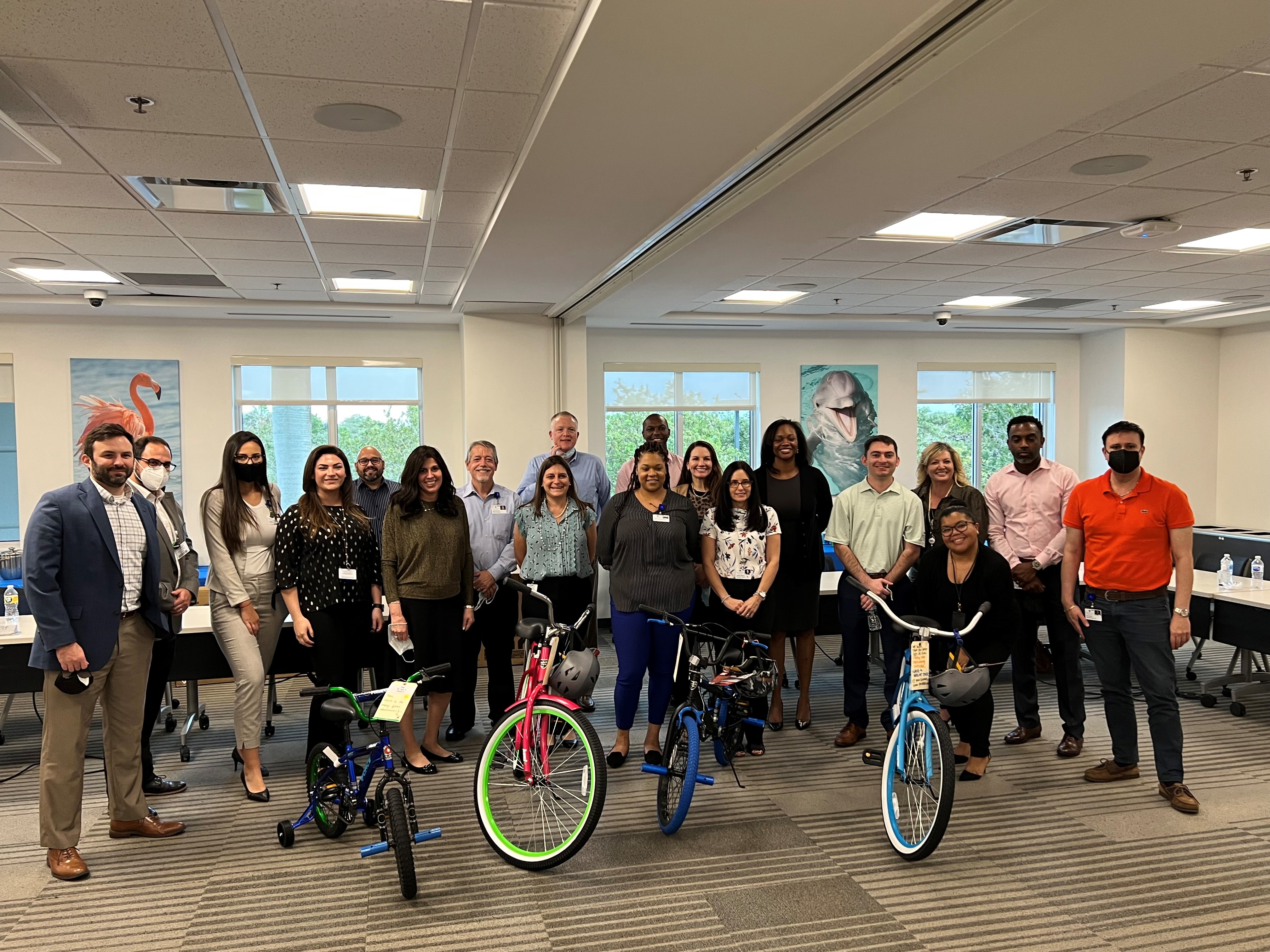 We are proud that HealthTrust Workforce Solutions as and our parent company HCA Healthcare, have a long history of giving back to the community in a number of different ways. In addition to the HCA Hope Fund, HealthTrust Workforce Solutions is happy to share that our Finance Shared Services team recently partnered with Necessities for Children, a South Florida-based non-profit, to build and donate bicycles to local children in need.
Necessities for Children is dedicated to supplying low-income children with basic needs and access to education including a STEM program (Science, Technology, Engineering, and Math). Many of the children are part of low-income families, whose parents may not have access to a vehicle or reliable public transportation. With the donation of the bicycles to Necessities for Children, HealthTrust is helping to provide them with the ability to get to school, extracurricular and social activities that are essential to a healthy child's growth.
"As many of us know, few things in life compare to the pure, simple fun and enjoyment of riding a bike. As a result of this gift, which keeps on giving, Geovanni, Tae, Kayla, Orion, and Alexis will each benefit in more ways than one," shared Sarah deBer-Hjort, President at Necessities for Kids.
Follow HealthTrust Workforce Solutions on social media for more information about how are committed caring like family and giving back to our communities.