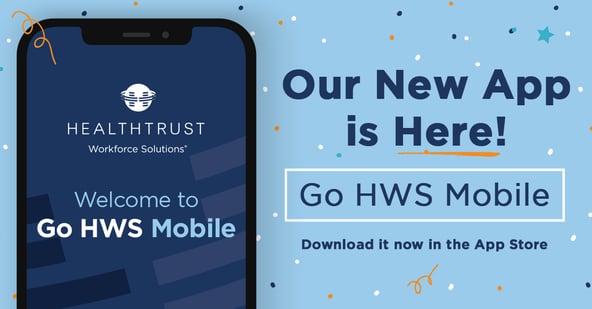 We are so excited to announce that HealthTrust Workforce Solutions has released an App for per diem nurses on the go!
Introducing our new Go HWS Mobile App, created to make your life easier by not having to worry about your next shift.
Schedule at your fingertips, tailor your job preferences, select shifts that fit your interests, and see your extended schedule at-a-glance! Have access to HealthTrust's entire network of hospitals, where you can search jobs and locations, book and confirm shifts—All on your phone.
If you need more information or have any questions, please visit our website.
Join us in celebrating this exciting news by following us on social media where we will be posting some amazing giveaways that you don't want to miss!
What are you waiting for? Download it today, available on Android and Apple devices.