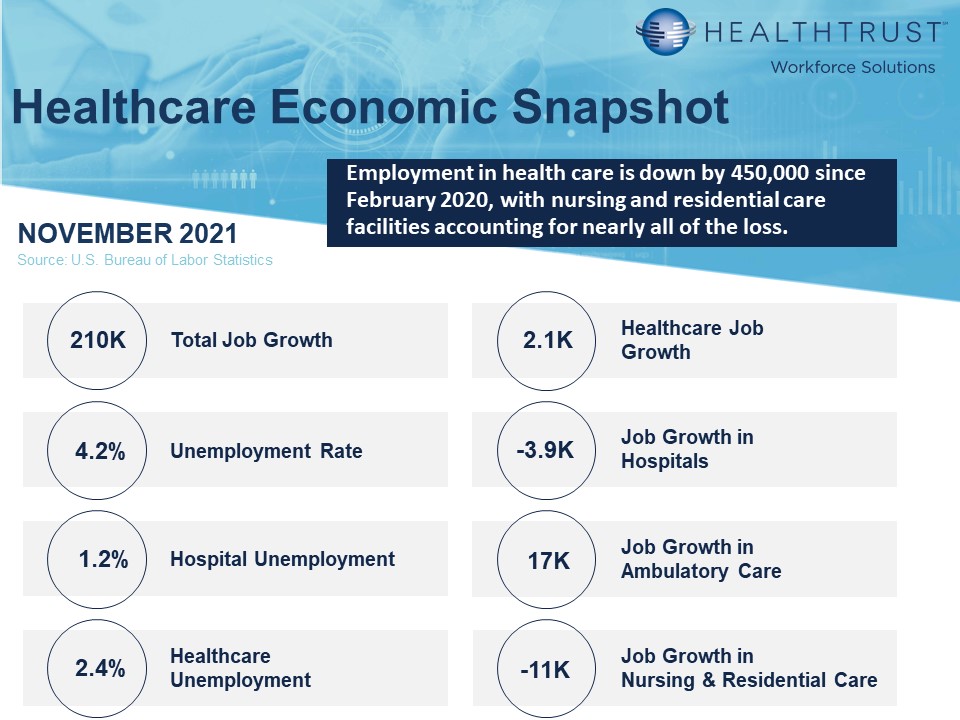 The Labor Department revealed slow job growth in November, with just 210,000 new jobs added to payrolls. November's increase in hiring was the smallest in a year and was well below the half a million jobs expected by economists. The unemployment rate hit a new pandemic low, coming in at 4.2% from 4.6%. The data indicates that the worst labor shortage in decades continues to heavily impact economic growth.
Healthcare employment was virtually unchanged in November (+2,100). Within the industry, employment in ambulatory health care services continued to trend up (+17,000), while hospital lost 3,900 jobs and nursing and residential care facilities lost 11,000 jobs. Employment in health care is down by 450,000 since February
2020, with nursing and residential care facilities accounting for nearly all of the loss.