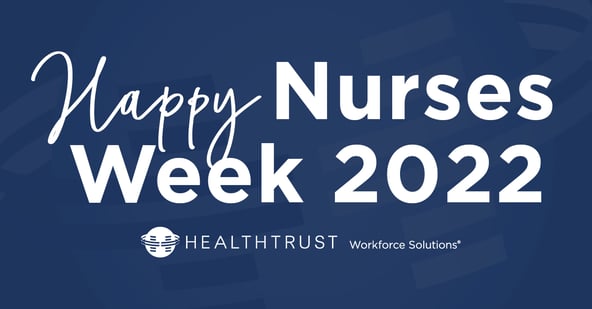 Nurses are constantly pushing the boundaries of the definition of the word "care" on a daily basis. They put themselves on the frontline to ease their patients' pain, provide comfort through trying circumstances, and help restore them to health.
These contributions will never go unnoticed, and from May 6 to May 12, we celebrate National Nurses Week, as we take the time to honor the sacrifices and appreciate the care of nurses that keep the healthcare system running!
As a big thank you, HealthTrust Workforce Solutions wants to put you first with a HUGE giveaway! We know that, as a nurse, your focus is always on your patients, and that can take a toll on you, so this mystery prize is all about self-care. This prize will certainly satisfy all the pampering needs of one lucky winner, and all you have to do to enter is comment below with your go-to self-care routine.
This giveaway ends on Wednesday, May 11th, and we will email and announce the winner on Friday, May 13th, right here on the blog!
Make sure to follow us on all social media platforms and spread the love to all your nurse friends, as every day this week we will be posting some inspiring content and giving hints on what will be included in this mystery prize.
Thank you again to all nurses for going above and beyond what you do, and we appreciate your resilience as it inspires us to remain committed to doing our part to help you be able to continue to make a difference for those in our communities.
Happy National Nurses Week!