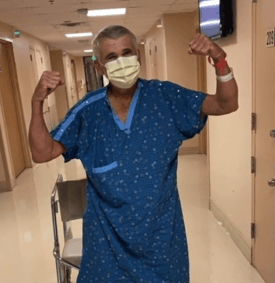 While many patients may have been concerned to receive an organ transplant during COVID-19, Greg Pruitt felt comfortable receiving a heart transplant from Largo Medical Center, an HCA Healthcare-affiliated facility. As the Largo Medical Center took enhanced precautions throughout the facility, Greg Pruitt observed increased safety measures that made his decision to receive the transplant quick and easy.
As shared by Greg Pruitt, "With the heightened security they have at Largo Medical Center, I felt safer in there than on the street." We thank Largo Medical Center for their continued dedication to making every patient feel comfortable in the fight against COVID-19.
You can watch the full story at ABC Tampa Bay.