We are thankful for the dedication and commitment of our exceptional employees! For the month of April, we have highlighted below three Central Region (Texas) employees who went above and beyond in their service to colleagues and clinicians.
April Employees of the Month



Kymberly Villarreal: Staffing Supervisor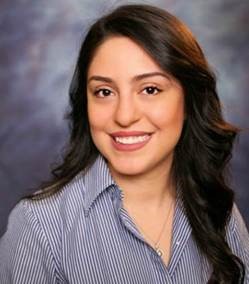 (Kymberly Villarreal: Staffing Supervisor)
Kymberly has been making a positive and significant impact within HealthTrust Workforce Solutions for almost three years. Within her role as a Staffing Specialist, Kymberly oversees the day-to-day of the Staffing Team's development and training while supporting her team with daily staffing needs. In addition, Kymberly works heavily with assisting facilities and providing outstanding support as needed. Outside of work, Kymberly enjoys spending time with her nine-month-old son and traveling when possible.
Kymberly was nominated due to her instrumental development as a leader in the Gulf Coast and San Antonio Divisions. She has been identified as a strategic subject matter expert with staffing operations and has been recognized as an employee that colleagues lean on for guidance, support and resolutions. Likewise, Kymberly was nominated for consistently exhibiting the core values of HealthTrust Workforce Solutions and for the positive attitude that she contributes to her team.
"I enjoy filling the needs of our facilities, not only putting a nurse to work but knowing they are providing care to a patient and family," says Kymberly. "It felt great to be recognized by my team."
Shannon Gibson: Staffing Supervisor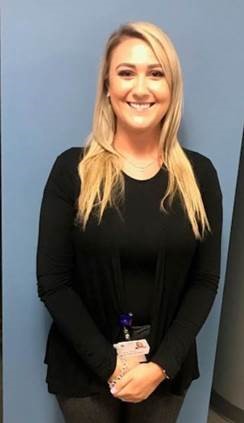 (Shannon Gibson: Staffing Supervisor)
Shannon, who has been working with HealthTrust Workforce Solutions since 2019, continues to be a vital contributor to the Central Region. Within her role as a Staffing Supervisor, Shannon is responsible for overseeing the day-to-day high volume staffing needs for both the North Texas and Central and West Texas markets. Also, Shannon assists with training new hires and providing extra training to her team as needed while jumping in to help the team whenever there a need for additional coverage. When Shannon is not working, Shannon loves to spend time with her family, friends, and her dog.
Shannon was nominated due to being a top performer in the Central Region. Shannon has been recognized for her willingness to assist with new projects while helping lead the core initiatives to strategic success. Likewise, Shannon was identified for her disciplined and organized approach within her role and for the high level of client support that she continues to provide.
"I enjoy being a part of a team that likes to work hard and play hard! We like to laugh and have fun but do everything possible to get the job done and assist each other in times of need," says Shannon. "It was definitely a surprise to get Employee of the Month but it always feels nice to be recognized for the hard work put in daily."
Marc Bryan: Account Manager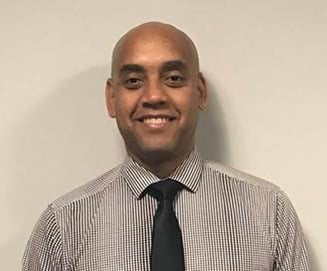 (Marc Bryan: Account Manager)
Marc, an account manager who has worked with HealthTrust Workforce Solutions for thirteen years, continues to be a vital contributor to the Central Region. As an Account Manager, Marc works as a consultant to facilities in North Texas by helping educate, forecast and fulfill needs based on patient census and candidate flow. Outside of work, Marc enjoys motorcycling.
Marc was nominated due to his outstanding work as an Account Manager in North Texas. Marc has been recognized for establishing effective and productive relationships with HCA partners and within HealthTrust Workforce Solutions. In addition, Marc has been identified as key support for the region as needed, which was validated through Marc's effectiveness in core initiatives conducted by the Central Region team. Marc's hard work and excellent communication throughout Central Region's core initiatives, along with Marc's efficient record of client success, were key factors for making Marc one of Central Region's Employee of the Month for April.
"The best part of my job is connecting HCA Healthcare hospitals to qualified HealthTrust Workforce Solutions candidates and seeing them converted to full-time employees," says Marc. "It felt great to be recognized for the hard work and dedication that I put into placing candidates."
Congratulations to our Central Region Employees of the Month! If you would like to become a part of our HealthTrust family, click here.