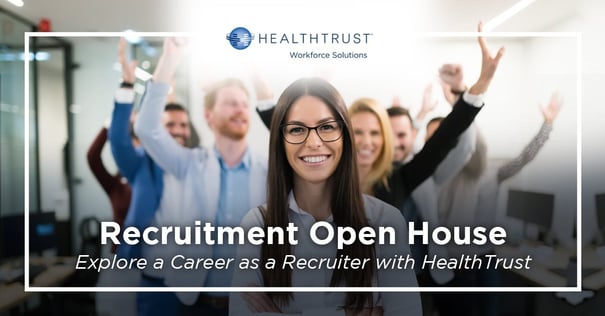 We are hosting an Open House at our corporate headquarters in South Florida on April 20! We are looking for hard-working, passionate individuals who are interested in exploring a career path in recruitment. No recruiting experience is necessary!
When: Thursday, April 20th, 8 a.m. — 11 a.m. and 2 p.m. — 6 p.m.
Where: 1000 Sawgrass Corporate Parkway, 6th Floor. Sunrise, FL 33323.
At HealthTrust Workforce Solutions, we are driven by our desire to connect amazing people with career opportunities that fulfill their passion. We pride ourselves on creating opportunities that expand skill sets, broaden career horizons, provide economic stability, and cultivate personal growth.
The employees and leadership of HealthTrust Workforce Solutions have built careers that redefine the intersection of healthcare and employment. While we celebrate our diversity, all HealthTrust Workforce Solutions team members share specific core attributes in common:
High-energy
Self-directed
Collaborative
Innovative
Optimistic
Competitive
Passionate about people
If you're interested in learning more about our career pathways in recruitment, please fill out the form below to RSVP to our Open House.
If you are unable to see the form above, please update your browser.