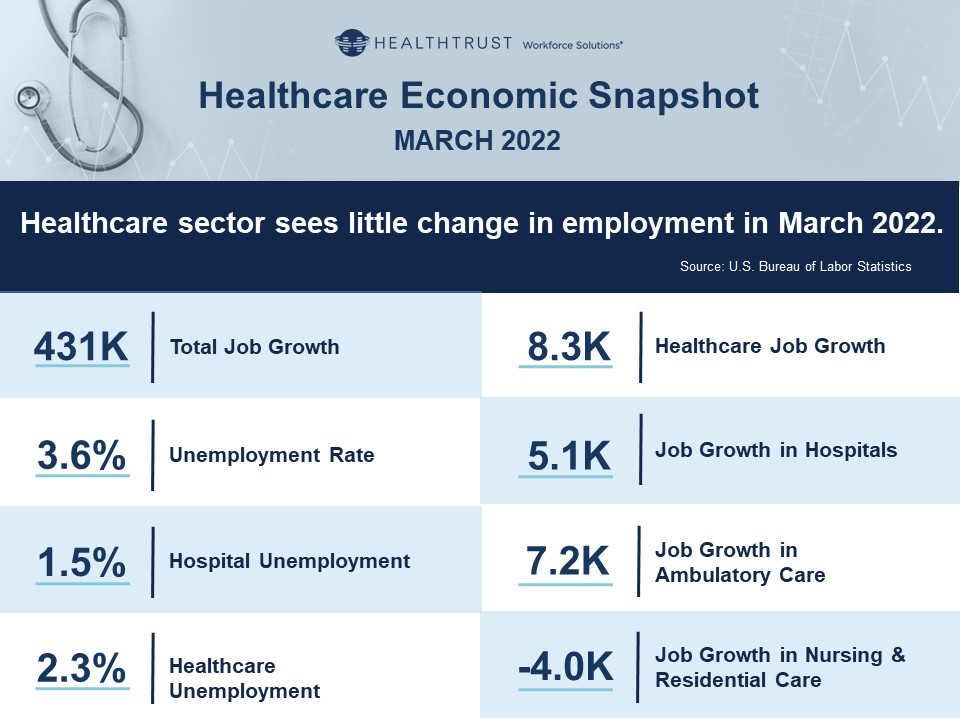 The March 2022 Bureau of Labor Statistics Hiring Situation Report revealed that 431,000 new jobs were added last month and the unemployment rate continued to tick down, now at 3.6%.
Employment in healthcare remained virtually unchanged, adding 8,300 jobs overall with growth in ambulatory healthcare settings (7,200) and hospitals (5,100). Nursing homes and residential care facilities lost 4,000 jobs in March.
Despite seeing a large increase in healthcare job growth during the first two months of the year, a deficit of 298,000 jobs remain in the sector since February 2020.