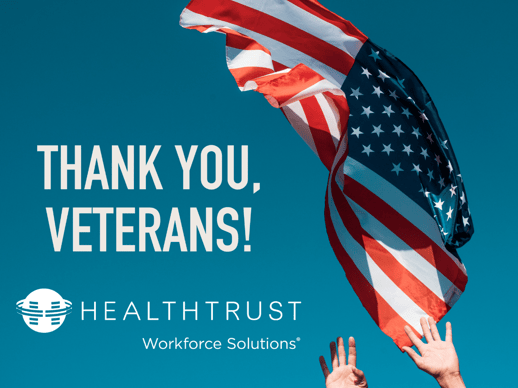 HealthTrust Workforce Solutions would like to express our gratitude to those who served in the United States military, especially the many among us now working within the HealthTrust Workforce Solutions family. Since 2012, our parent company HCA Healthcare has hired more than 39,000 veterans, active-duty personnel and military spouses.
On November 8th, HCA Healthcare donated $150,000 to veteran organizations. The donations were in honor of the late HCA Healthcare employee Avery King, an Air Force veteran who was a large part of creating the Military Affairs Program, the Company's veteran and military spouse employment program.
As a proud partner of United Way of Broward County's MISSION UNITED, we invite you to visit unitedway.org/mission-united to learn more about how this program supports our veterans as they transition back to civilian life.
Today and every day we are grateful for our veterans and honor all who have served!