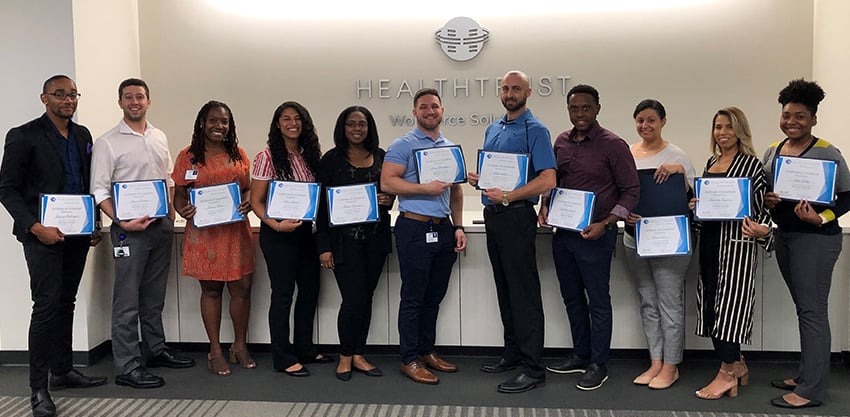 As part of our ongoing organizational commitment to professional development, HealthTrust Workforce Solutions recently hosted a training session focused on recruitment best practices. This training is designed to help our recruiters become more proficient in their day-to-day activities as they work to deliver the highest level candidate experience and connect clinicians with meaningful work.
Congratulations to our August 2019 recruitment training graduates! Our Professional Development Group hosts a wide variety of training sessions at our corporate office in Sunrise and throughout our regional offices in support of our mission to deliver operational excellence within our high-performance culture.
We are dedicated to ensuring our team members have the proper tools, resources, and trainings in order to thrive as recruiters and maintain positive working relationships with the nurses, doctors, and other healthcare professionals who entrust their careers to HealthTrust.
HealthTrust would like to congratulate all of our teams who have completed this intensive training program! If you're interested in joining our team, click here to view our available job opportunities.