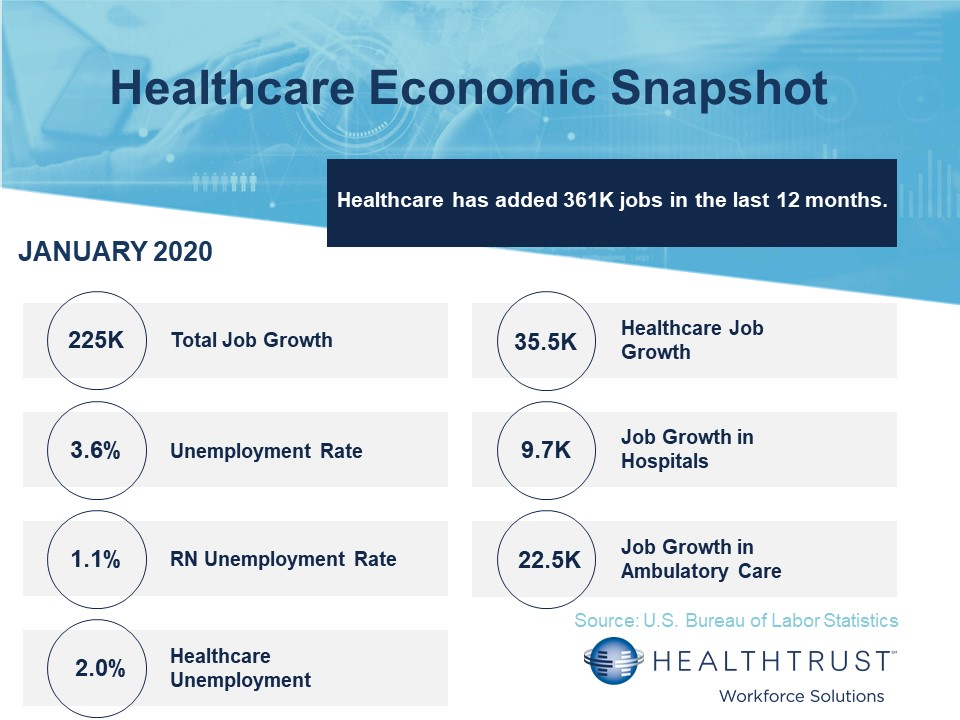 The 2020 new year kicked off with strong economic growth with the U.S. economy adding 225,000 new jobs in January. The latest BLS Economic Situation revealed that healthcare added 35,500 new jobs or nearly 16% of all job creation last month. The unemployment ticked up slightly to 3.6% from 3.5%, an indicator that more people are entering the job market.
Job growth within ambulatory care accounted for 22,500 jobs and hospitals added 9,700 new positions in January. Healthcare has added 361,000 new jobs in the last 12 months.
If you are interested in exploring new career opportunities with HealthTrust Workforce Solutions, please click the button below to browse our available jobs.