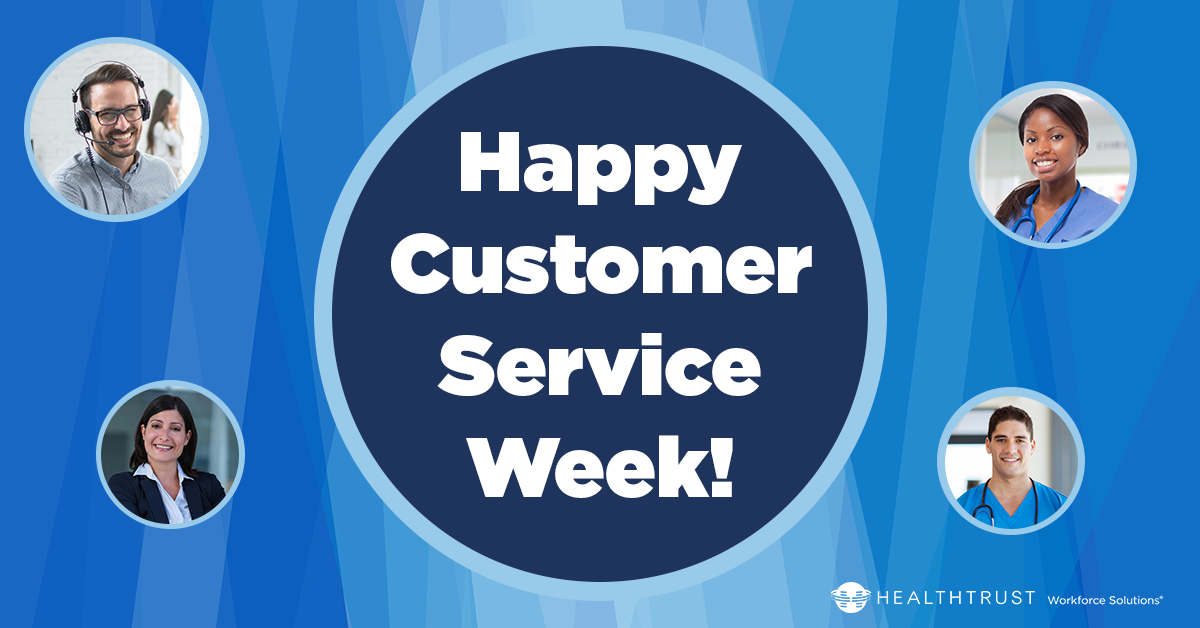 HealthTrust Workforce Solutions wishes all of our clinical and corporate team members a happy Customer Service Week! Serving our customers - whether they are healthcare professionals, staffing partners, facility clients or patients - is at the heart of what we do.
Customer Service Week celebrates the importance of providing excellent customer service and recognizing the people who implement this excellence every day. The 2019 celebration runs October 7-11.
If you're interested in joining our clinical or corporate team, click here to browse our available job opportunities.