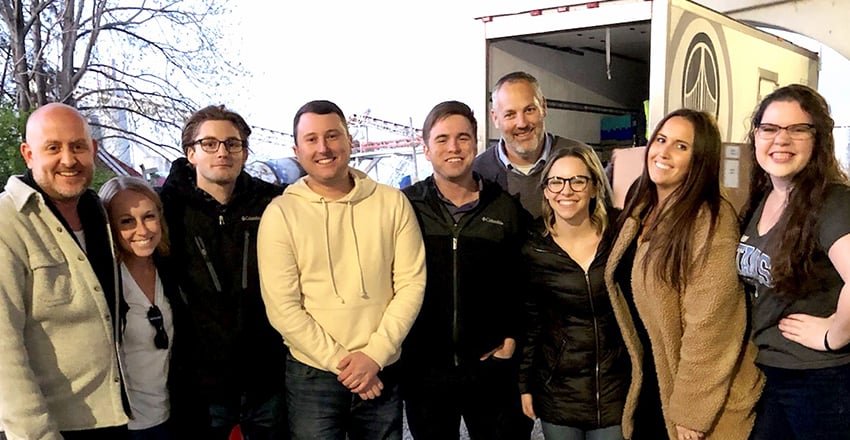 Our Nashville team recently worked with The Bridge Ministry to distribute food and clothing to homeless individuals in the community. The group also unloaded and set up the supplies prior to distribution. We would like to thank our Nashville team members for their dedication to giving back to those in need!
Pictured above, from left: Regional Recruiter Jason McConnell, Travel Recruiter Stephanie Ross, Staffing Recruiter Murphy Brazzell, Staffing Specialist Clint Deubler, Staffing Recruiter Michael Kennedy, Regional Vice President John Lowe, Travel Recruiter Kendall White, Travel Recruiter Lora Emison, and Associate Travel Recruiter Jordan Dickerson.
If you're interested in joining our team, click here to browse our available job opportunities.