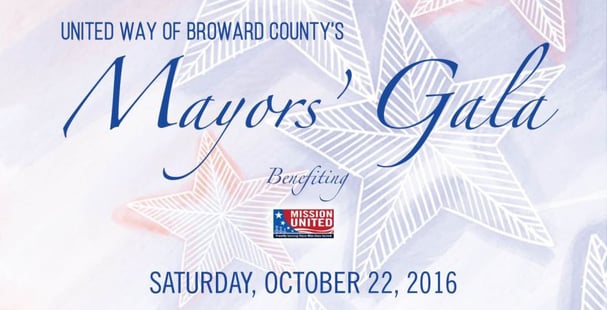 HealthTrust Workforce Solutions is sponsoring the United Way of Broward County's Mayors' Gala held on Saturday, October 22. This event will benefit Mission United, a program that assists military veterans and their families with re-acclimating to civilian life through employment services, education, housing support, and more.
HWS has strong ties to the United Way of Broward County, with its President and CEO Brendan Courtney serving on the nonprofit's Board of Directors. Brendan is also a member of the non-profit's prestigious Tocqueville Society.
To learn more about this event, click here.