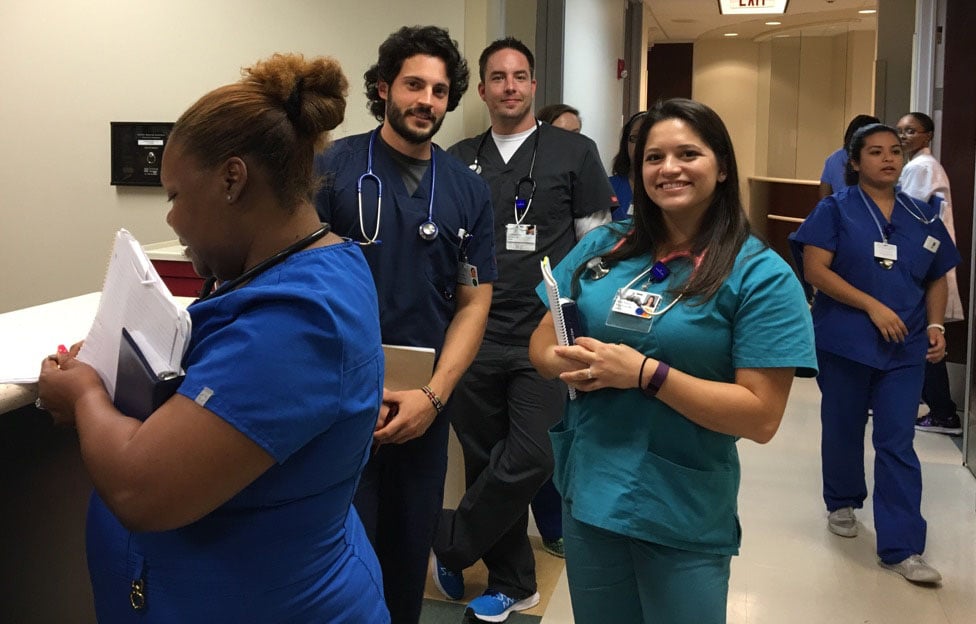 HealthTrust Workforce Solutions' innovative Specialty Training Apprenticeship for Registered Nurses (StaRN) training program is expanding into new regions, starting with Kansas City! An open house will be hosted at the Marriott Kansas City Overland Park on October 10 to search for new StaRN clinical instructors.
The StaRN program is designed to increase the pool of qualified registered nurses while bridging the skills gap between new graduates and experienced nurses. The program provides advanced training on the AACN standard and nationally recognized curriculum in conjunction with high fidelity simulation and clinical preceptorship at the hiring facility.
The current StaRN specialty tracks include medical/surgical, telemetry, critical care, behavioral health, and the emergency department. StaRN instructors act as mentors, educators, and preceptors to the newly-licensed nurses, helping to ensure success on the units in several participating HCA facilities in the Kansas City market.
StaRN clinical instructors will be responsible for assisting the HealthTrust Workforce Solutions staff with content delivery, skills training, simulation instructing, debriefing, and providing feedback to participants in a constructive and professional manner.
Instructors must be registered nurses (RNs) and have a minimum of 3 to 5 years recent hospital experience. More information about the available StaRN instructor positions will be available at the open house.
The StaRN open house will run from noon to 8:30 pm on October 10 at the Marriott Kansas City Overland Park, located at 10800 Metcalf Avenue. The StaRN program will open in Kansas City in January 2017.
The RSVP feature is now closed. If you're interested in joining StaRN, click here.