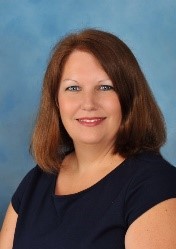 We would like to welcome Shaun McCamant, MSN, RN, as our Chief Nursing Officer of Clinical Operations!
Shaun joins us from HCA's MidAmerica division, where she most recently served as the Chief Nursing Officer for Lakeview Regional Medical Center. Along with a track record of exceptional healthcare performance, she brings more than 25 years of healthcare experience and nearly two decades of nursing leadership within the HCA family to the role.
As our CNO, Shaun will strengthen our unified clinical vision and mission. She and her team of Clinical Operations Directors will work to promote clinical excellence and ensure clinical governance across our organization, making it easier to do business with HealthTrust.